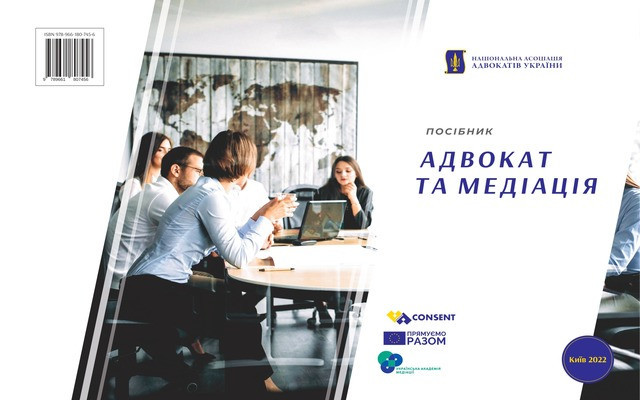 The "Lawyer and Mediation" practical guide is designed to help lawyers understand mediation and its potential for advocacy. Knowledge of the basics of mediation should contribute to more effective resolution of conflict situations and disputes in the professional activity of lawyers.
According to the authors, today, more than ever before, the question of the relevance of mediation arises, which will allow everyone to look at the world in a different way, as well as be better prepared to effectively solve the problems faced by a lawyer in his professional activity.
The "Lawyer and Mediation" manual was prepared by a team of authors, practicing attorney-mediators: Hanna Garo, Anastasia Zernova, Galina Yeremenko, Roman Koval, Sofia Pohorila, Viktoria Polishchuk, Olena Pomazanovskaya, Luiza Romanadze, Maryna Sayenko, Vladyslav Sytyuk.
The text and photos were prepared by the NAAU committee coordinator team