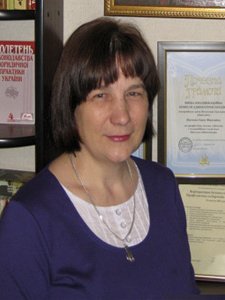 Certificate of the right to practice as a lawyer No. 158/10, issued on the basis of the decision of the Kyiv OKDK Bar Association dated November 6, 1993
She was born on September 11, 1959 in the village of Makalevichi, Zhytomyr region.
After graduating from the Klavdiiv secondary school, she began her work experience at the Irpin city court of the Kyiv region as a court session secretary.
In 1984, she graduated from Kharkiv Law Institute named after F.E. Dzerzhinsky
Since 1984, he has been working as a lawyer as a member of the Kyiv Regional Bar Association: Borodyansk Bar Association, Irpinska Bar Association.
29 years of legal experience.