Dear lawyers of the Kyiv region!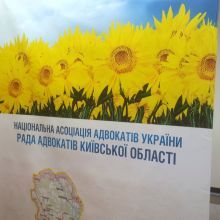 The Bar Council of the Kyiv region informs about the updated working conditions of the Secretariat at the address of the city of Kyiv, str. Kyrylivska, 15.
For the period of martial law, the following schedule is set for receiving visitors: every Monday, Tuesday and Wednesday from 10:00 a.m. to 3:00 p.m.
We also inform you that from June 8, 2022, the acceptance of internship documents for persons who passed the bar exam will resume. Reception will be held every Wednesday from 10:00 a.m. to 1:00 p.m.
Persons whose internship period has ended and who have a complete package of documents (according to the intern's memo) about the completion of the internship can send documents to the address of the Council by mail through the Ukrposhta branch (a letter with a description is recommended).
We also remind you that the RAKO Secretariat maintains communication with lawyers at the e-mail address
info@radako.com.ua
and telephones (050) 356-7555, (050) 732-2773
As for other news, follow the announcements on the RAKO website and Facebook page.