Dear lawyers! We would like to inform you that on Friday, July 29, 2022 , from 11:00 a.m. to 1:00 p.m., a webinar will be held on the topic: " Resolving certain types of family disputes under martial law "
Registration for the webinar will take place through the Accreditation Center of the Higher School of Advocacy https://cpd.hsa.org.ua/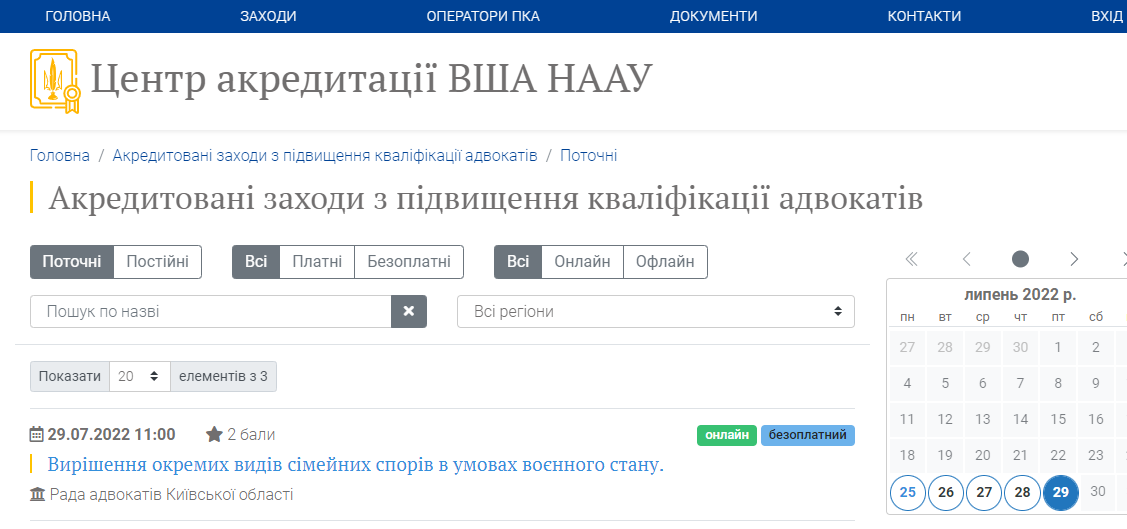 Olha Volodymyrivna Kuharenko , a member of the Civil Law and Process Committee of the Bar Council of the Kyiv region, will be the speaker.
Based on the results of the webinar, participants will receive 2 points.
Among the main issues that will be discussed during the webinar will be the following:
1. Collection of alimony during the war (including collection of alimony from military personnel and payment of alimony by FOPs and the unemployed).
2. Disputes regarding participation in raising a child: is it possible to resolve them?