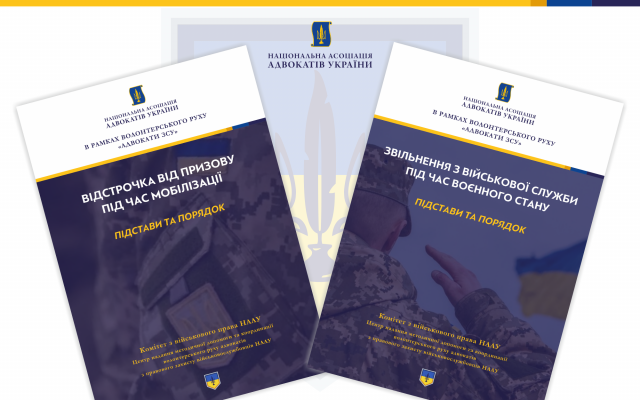 The Military Law Committee of NAAU and the Center for Methodological Assistance and Coordination of the Volunteer Movement of Lawyers for the Legal Protection of Military Servicemen of NAAU have prepared two memos on the grounds and procedure for dismissal from military service during martial law and postponement of conscription during mobilization.
The materials were prepared within the framework of the volunteer movement "Lawyers of the ZSU".
The authors of the monuments are the Head of the Committee and the Center Maria Ostrovska and a member of the Board of the Committee on Business and Investor Protection Serhiy Lysenko.
Revision:
Dismissal from military service during martial law. Grounds and procedure (pdf)
Postponement of conscription during mobilization. Grounds and procedure (pdf)
The text, photos and materials were prepared by the NAAU committee coordinator team