Dear lawyers! We would like to inform you that on Friday, September 16, 2022, from 11:00 a.m. to 1:00 p.m., a webinar will be held on the topic: "Features of the protection of intellectual property rights under martial law".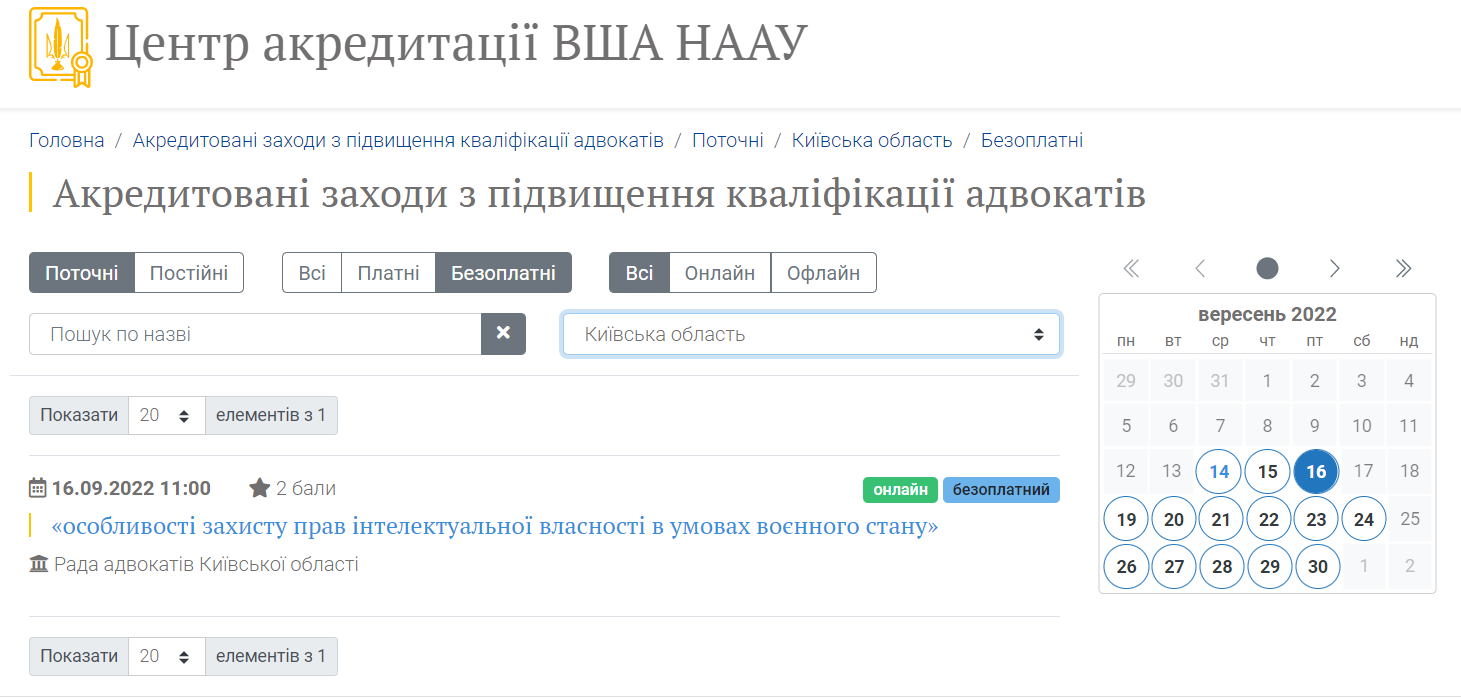 Registration for the webinar will take place through the Accreditation Center of the Higher School of Advocacy https://cpd.hsa.org.ua/
The speaker will be lawyer O.V. Chernobaj , member of the Kyiv Region Bar Council, Chairman of the Committees on Intellectual Property and Veterans and Social Protection of Kyiv Region Lawyers.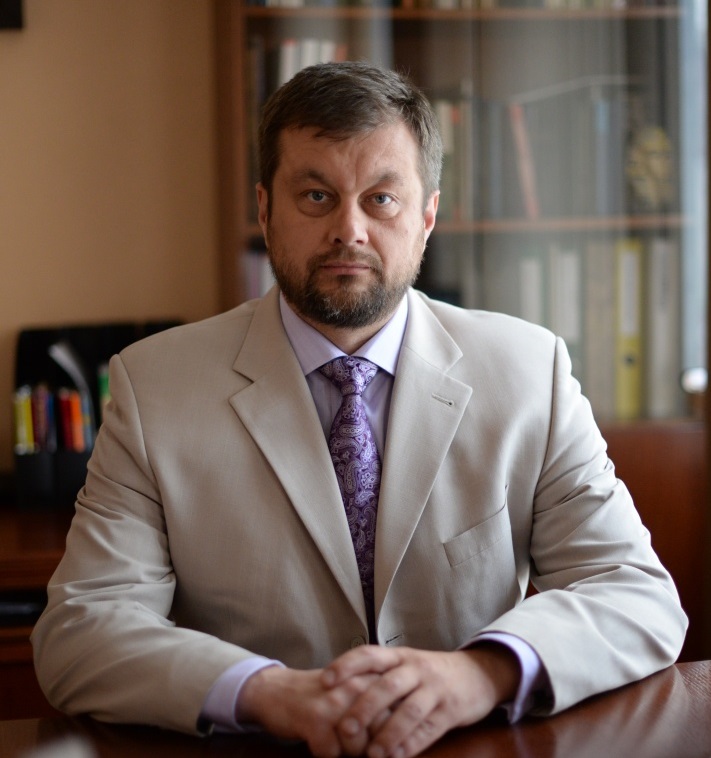 Based on the results of the webinar, participants will receive 2 points.
Among the main issues that will be addressed during the webinar will be the following:
The issue of protection of intellectual property rights is currently becoming acute and gives rise to many discussions and problematic moments.
So, for example, a large number of nuances raises the question of extending or renewing terms in the procedure for acquiring intellectual property rights. Changes in legislation in the matter of determining the subject of a claim in cases of invalidation of rights to intellectual property objects lead to somewhat new approaches to the legal status of the Ukrainian Institute of Intellectual Property SE in court cases.
Forensic examination in the field of intellectual property continues to cause a wide range of theoretical and practical problems, namely: the issue of conducting and preparing an examination before filing a lawsuit, a range of questions that are asked to resolve an examination, evaluation of an expert opinion by a court, the appointment of repeated and additional examinations, the involvement of specialists, etc. .
The appearance in the legal court field of such evidence as a review of a forensic expert's opinion deserves special attention. Also, there is a need to rethink approaches to the use of such evidence as testimony of witnesses in economic proceedings, as well as such a tool as securing evidence.
At the same time, there are still rare cases of abuse of one's procedural rights and incorrect application of legal norms and evidentiary tools, such as electronic evidence, conclusions of forensic examinations, documentary evidence, etc.
And the main issue at the moment is the issue of the specifics of the protection of rights to intellectual property objects belonging to individuals and legal entities of the Russian Federation, including the possibility of seizing such objects as assets from the specified persons, as well as from persons found guilty of collaborative activities .
The webinar is devoted to consideration of the above-mentioned problematic issues, and the consequence of listening to the lecture will be an increase in the awareness of lawyers with the peculiarities of the protection of intellectual property rights at the present time, and therefore the lecture under consideration is relevant for lawyers practicing in the field of intellectual property.