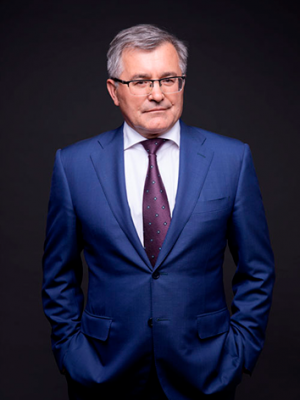 Born on July 30, 1961.
Graduated from the Faculty of Law of Kyiv State University
named after T. G. Shevchenko.
He has been practicing law since 1991.
Since September 1993 – a member of the Qualifications and Disciplinary Commission of the Kyiv Oblast Bar.
Since June 1999, he has been elected Vice-President of the Ukrainian Bar Association.
In October 2012, he was elected the Chairman of the Bar Council of the Kyiv region.
Awarded the title "Honored Lawyer of Ukraine".