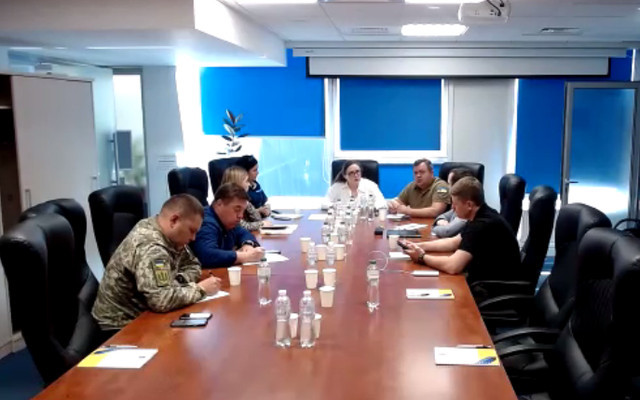 During the meeting, the Head of the Center
Maria Ostrovska
outlined the priority areas of interaction with state institutions and volunteer projects related to providing legal assistance to defenders of the country and their family members. The head of the Center spoke about the results of the involvement of lawyers in the protection of the rights and legitimate interests of military personnel, and also drew attention to the importance of observing the principles of advocacy in the framework of pro bono consultations.
The Chairman of the Higher Qualification and Disciplinary Commission of the Bar, Serhii Vilkov, who was present at the meeting, emphasized on ensuring compliance with the rules of legal ethics and high standards of providing legal assistance to military personnel.
Vadym Krasnyk and Oleksiy Malovatskyi received a proposal to sign a memorandum of cooperation between the Armed Forces of Ukraine and the Ukrainian Armed Forces, which outlines the main principles of cooperation in relation to strict adherence to the rules of the lawyer's professional activity.
The directions of the center's work for the near future have been defined, in particular, the generalization of practice, the preparation of methodological recommendations and explanations for lawyers, the establishment of constructive interaction with the Armed Forces of Ukraine, law enforcement agencies and international institutions.
The Deputy Chairman of the Center, Oleksandr Chernykh , and the member of the Center , Yevhen Solodko , noted the need to involve scientific institutions in the analysis of collisions and holding consultations with people's deputies of Ukraine regarding the settlement of contradictions in legislation.
Meetings of the Center are held on a weekly basis in order to promptly resolve all issues that arise in the process of providing legal assistance to servicemen and members of their families.