The Bar Council of the Kyiv Region has already announced the provision of assistance to Kyiv Region lawyers who suffered as a result of military operations.
At the same time, a true example of empathy and mutual assistance can be called the selfless support provided by other lawyers to Kyiv region lawyers.
In particular, on April 8, UAH 100,000 was received from Tetyana Oleksandrivna Cherezova (Certificate No. 4866/10) to the account of the Kyiv Region Bar Council.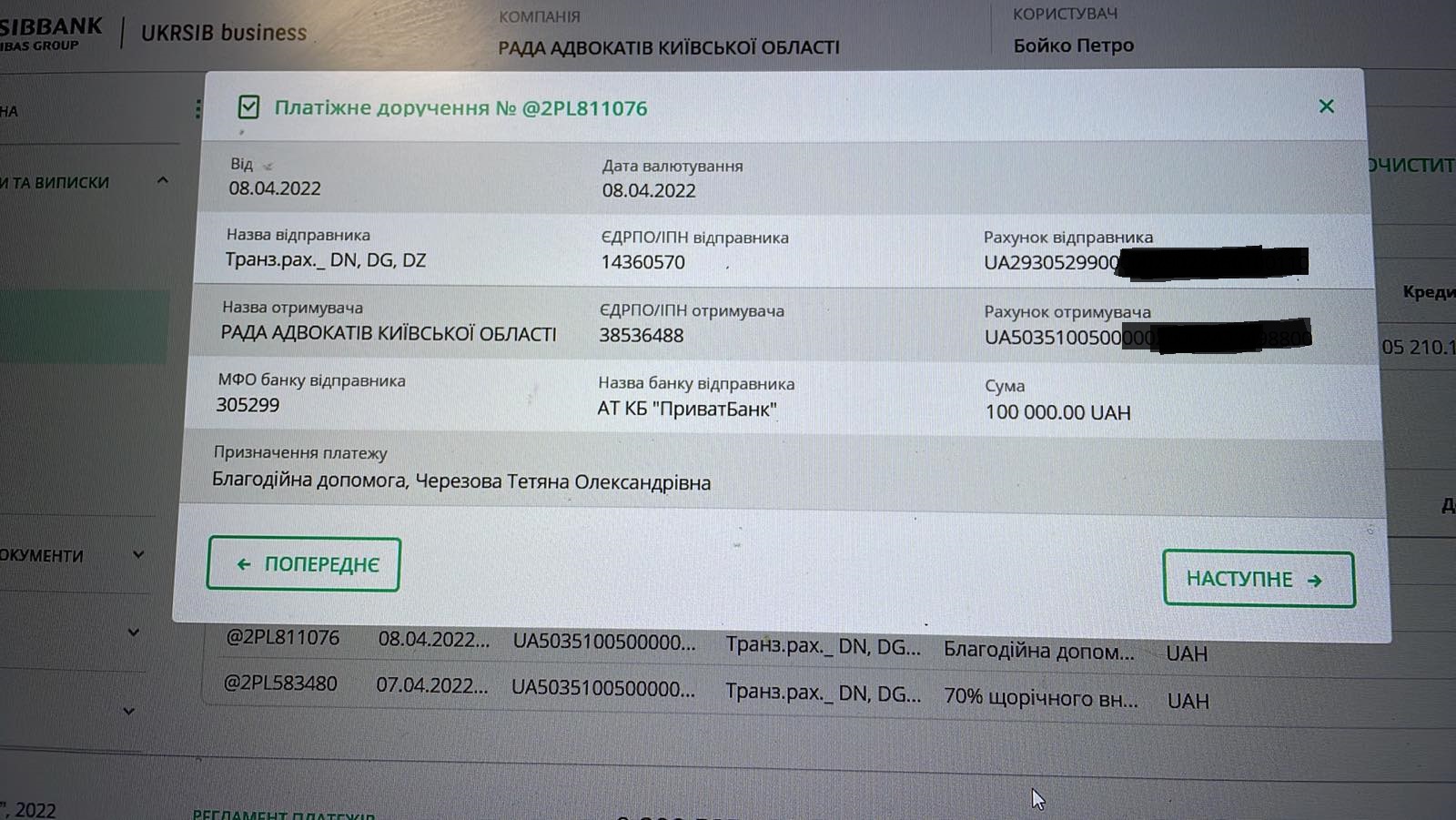 Being kind, sharing, caring for the weak are the virtues of true defenders. The Bar Council of the Kyiv region is proud of the fact that the cohort of lawyers of the Kyiv region includes famous representatives of the community.
According to the head of the Bar Council of the Kyiv region, Petro Boyko : "Any charity during the war is a two-way street: on the one hand, lawyers affirm the ideals of good with their contributions, on the other hand, lawyers who found themselves alone with adversity , receive real and quick help. This forms mutual support within the profession, builds a culture of patronage among lawyers. As for the contribution of Tetyana Cherezova, I want to say one thing: one can only be proud of such lawyers."
The funds will be directed to the needs of lawyers who found themselves in difficult life circumstances as a result of the Russian war against Ukraine.
Good will win! Glory to Ukraine!