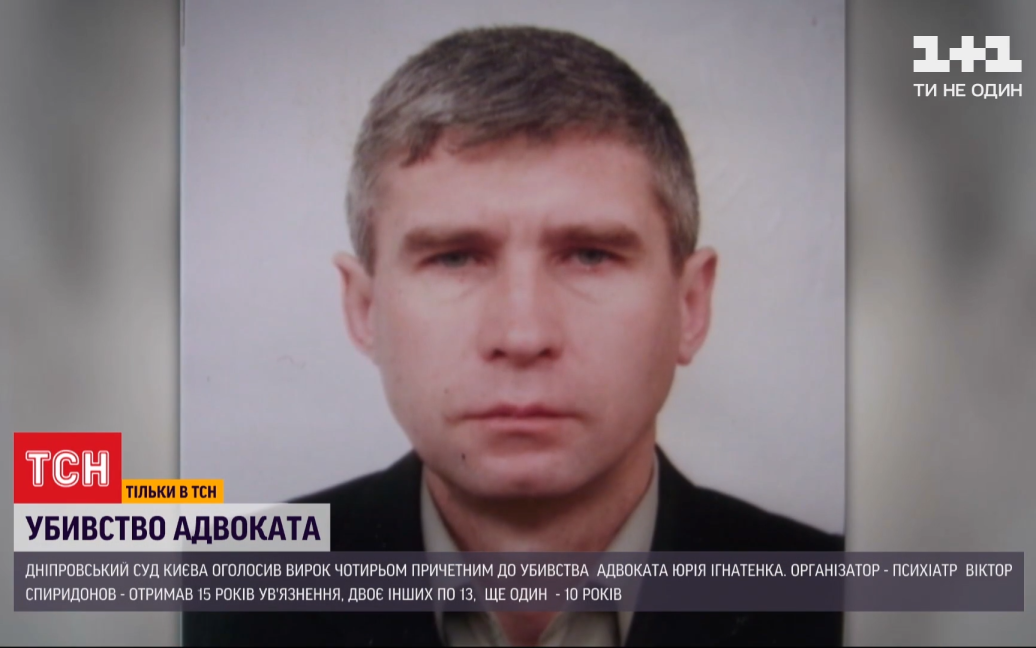 On December 13, 2022, the Supreme Court upheld the verdict of the Dnipro District Court of Kyiv and the Kyiv Court of Appeal in the case of the murder of lawyer Yury Ignatenko (pictured) .
This case was repeatedly reported in the mass media, and it was constantly monitored by the Bar Council of the Kyiv region.
Four defendants were finally found guilty of the murders of our colleague in March 2015, and sentenced to 10 to 15 years in prison. Their age saved the accused from receiving the most severe punishment in the form of life imprisonment. Some were minors at the time of the crime, the other was 65 years old at the time of the verdict.
We will remind that the motive for the murder was revenge against the lawyer for the won case. Yuriy Ignatenko disappeared immediately after winning the court case regarding real estate fraud.
Through the efforts of the legal community, it was possible to build quality work in the specified case, despite the constant obstacles from the accused and law enforcement agencies. After all, in the 7 years that have passed, only in the court of first instance, five members of the court have changed. Time and again, the matter reached the debate and started again from the beginning. The fact that the investigation in the case was conducted poorly, as a result of which a number of pieces of evidence were not processed properly, added to the difficulties. Another problem arose that could not be predicted. During the trial in the Brovary City and District Court of the Kyiv Region, part of the video recordings of investigative experiments and other evidence important to the case was destroyed. The lawyers even got the impression that this case was specially "confused" by the law enforcement officers at all stages of its investigation.
But constant public pressure from lawyers, who monitored every step of the court and systematically attended all sessions, proved to be successful. The sentence was announced – and it was upheld in cassation.
"The case of the murder of a colleague who was killed in connection with professional activities is the highest priority for us! This case once again united us", representatives of the Bar Council of the Kyiv region repeatedly emphasized.
This case was one of the first cases when it was thanks to the unity of the legal community that it was possible to bring the culprits to justice and bring the case to its logical conclusion – the announcement of the verdict.
And the Bar Council of the Kyiv region reminds everyone once again that anyone who commits a crime against a lawyer will inevitably bear responsibility. Everyone should realize once and for all that lawyers cannot be touched. They fulfill their professional duty.