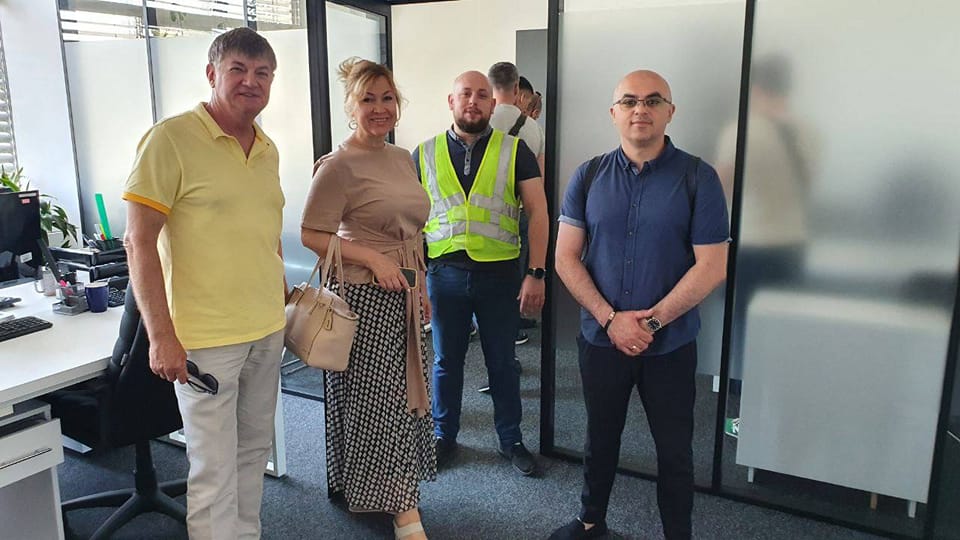 On June 29, 2022, at 09:00 a.m., the Chairman of the Committee for the Protection of Lawyers' Rights of the Kyiv Region Bar Council
L.M. Sivakov.
received a phone call from the lawyer of the Council of Lawyers of the Kyiv region with a notification about a search in the premises where the lawyers' workplaces are located.
Despite the lack of prior notification of the search from the investigative authorities, the members of the Committee promptly responded to the notification and within 30 minutes arrived at the place of the search to protect the rights and guarantees of fellow lawyers.
Arriving at the place, members of the Committee A.A. Orlov , S.M. Goloss . and Sivakov L.M. it was found out that the workplaces of four RAKO lawyers are located in the office premises where the search is being conducted. Having read the decision on granting permission to conduct a search, the members of the Committee found that the pre-trial investigation body did not have adequate grounds for conducting a search of the workplaces of these lawyers, which was immediately reported to the parties to the process.
Thanks to the coordinated work of the members of the Committee for the Protection of Lawyers' Rights RAKO, it was prevented from conducting a search in four premises, which are the workplaces of lawyers, and in the presence of witnesses, the decision not to conduct a search was recorded by the investigator in the protocol of the investigative action.
The rights of lawyers of the Bar Council of the Kyiv region have once again been successfully protected.